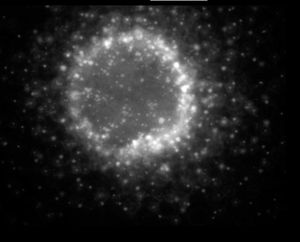 About
After studying in Biology,  ANTOINE WILLIAM CARON was  a member of several pop and new wave bands in Montréal. In Popstress, but mostly with the all electronic  RedShift (co-founded with the late poet, singer and actor Ian Stephens)  he developed a highly personal and sometimes flashy synthesizer playing style while progressing as a composer and songwriter. Both these bands are featured in Erik Cimon's documentary, "Montréal New Wave" (2017).
After dropping out of the music scene during  his long years working in research labs, Antoine surprisingly came back with a solo piano album (l'inévitable? léviter, 2017) in a neo-classical style, with a touch of ambient and jazz, plus a couple  RedShift covers.  The year 2021 will mark the release of a second record of solo piano  titled "la falaise" which stands out by its large proportion of improvised material. "aWc", Antoine's alter ego in synthesizer music is also back with a mix of spacey grooves  and more aggressive, industrial type tracks. Influences from the german school of electronic music, British prog rock and '80s bands like Joy Division can certainly be heard in Antoine Caron's output.
Throughout the years, his music has been aired on CBC, CHOM-FM, Télé-Québec, Radio-Classique, as well as many other local stations.